Ingredients
Ingredients:
Purified Water (Aqua), Dimethicone, Caprylic Capric Triglyceride, Cetearyl Alcohol, Steartrimonium Chloride, Behentrimonium Methosulfate, Fragrance, Zinc Pyrithione, Hydroxypropyl Methylcellulose, Cetrimonium Chloride, Citric Acid, Disodium EDTA, Mentha Piperita (Peppermint) Oil, Aloe Barbadensis Leaf Juice (Aloe Vera), Symphytum Officinale Leaf Extract (Comfrey), Hibiscus Sabdariffa Flower Extract, Mentha Piperita (Peppermint) Leaf Extract, Theobroma Cacao (Cocoa) Seed Extract, Salvia Officinalis (Sage) Leaf Extract, Phenoxyethanol, Dehydroacetic Acid, Benzyl Alcohol, Blue No. 1 (CI 42090), Yellow No. 5 (CI 15985)
For Your Hair:
There's no ifs, ands, or buts about it – our hydrating sweet mint conditioner formula has numerous hair benefits that'll have you reaching for the bottle everyday! You'll love how it locks in moisture, prevents breakage, tames frizz, and improves hair texture for silky-smooth hair.
For Your Skin:
Our intensely refreshing blend of peppermint, comfrey, and hibiscus extracts expertly cleanses acne-prone skin by unblocking pores, clearing away dead skin cells, and brightening your skin tone for a revitalized look. Additionally, zinc pyrithione is an antioxidant used to help reduce acne breakouts through its antibacterial, antimicrobial, and antifungal properties.
For Your Senses:
Natural sweet mint extract doesn't just strengthen your hair and benefit your skin… it's deliciously invigorating aroma also wakes up your senses, clears congestion, relieves muscle tension, and helps you move through your day with improved energy and concentration!
$22.00
$0.00
Mint Conditioner
"Because it's ok to have dessert first!"
Say goodbye to acne-causing hair and body care products and hello to vibrant hair and clear skin with TEENOLOGY! Our premium products gently cleanse, nourish, and revitalize -- all without the use of sulfates, parabens, or pore-clogging oils. These common ingredients found in many other products seep into your skin, attract bacteria, block pores, and cause "pomade" acne breakouts on your forehead, shoulders, back, and chest. 
TEENOLOGY is different! Containing only the most beneficial ingredients that kick acne to the curb, TEENOLOGY helps you "Be in the Clear" by promoting healthy hair and skin.

Wake up your mind, invigorate your skin, and strengthen your hair with our moisturizing Mint Conditioner! You'll leave the shower with renewed energy and your hair will feel silky soft. 
16 FL OZ (473 ml)
Directions:
Use TEENOLOGY conditioner to moisturize your hair. Wash with TEENOLOGY shampoo. Then apply conditioner on your lengths and ends only, let it absorb for one minute, and rinse.

Customer Reviews
06/04/2020
Colleen T.
United States
Mint conditioner
Good. Think and creamy, but not heavy. Only issue is it's hard to get out the bottle. Smells great!
05/14/2020
Sara M.
United States
05/10/2020
Shirley C.
United States
Mint Conditioner
Cleans my hair well!
04/18/2020
Lisa E.
United States
Mint shampoo and conditioner
My daughter loves these products. She likes the smell and the feel of her hair since she's used these. Her forehead is also clearer, which puts a smile on her face.
03/07/2020
Erin M.
United States
Great for Everyone
I started buying Teenology for my 12 year old daughter last year to help combat her breakouts. I decided to try it myself and now our whole family uses it! My hair feels soft and looks healthy!
03/01/2020
Jamie H.
United States
Love It
I'm a 43 year old woman. My face started breaking out bad a couple years ago. I tried everything and anything. I ONLY use this shampoo and conditioner for going on 2 years now. I tried to switch back thinking maybe the acne has went away and right back came the zits. So I'm a lifer. You don't have to be a teenager. This works. I get complimented all the time on how healthy my hair looks as well. So that's a plus. I highly recommend this product.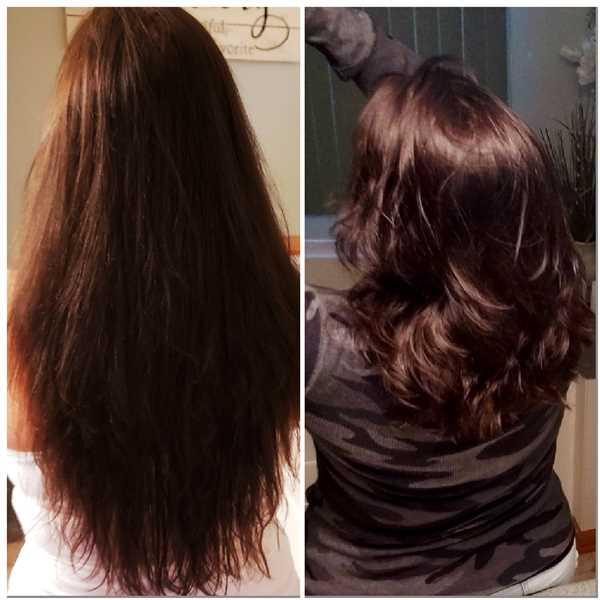 01/14/2020
Henleigh C.
United States
Conditioner
Like the smell
01/10/2020
Amanda T.
United States
Mint conditioner
Love the smell!!
Amazing Product!
I love this stuff! And the smell is amazing. I recommend the product to anyone.
Smells good and works great
As a bacne surferrer, I've tried a lot of products to help make it better. And to some degree, they do work, but they have gross chemicals in them, which I like to avoid. But this one is great because it's helped to STOP problems before they start. It also maid my hair smell like straight up mint, which was nice. Would recommend!